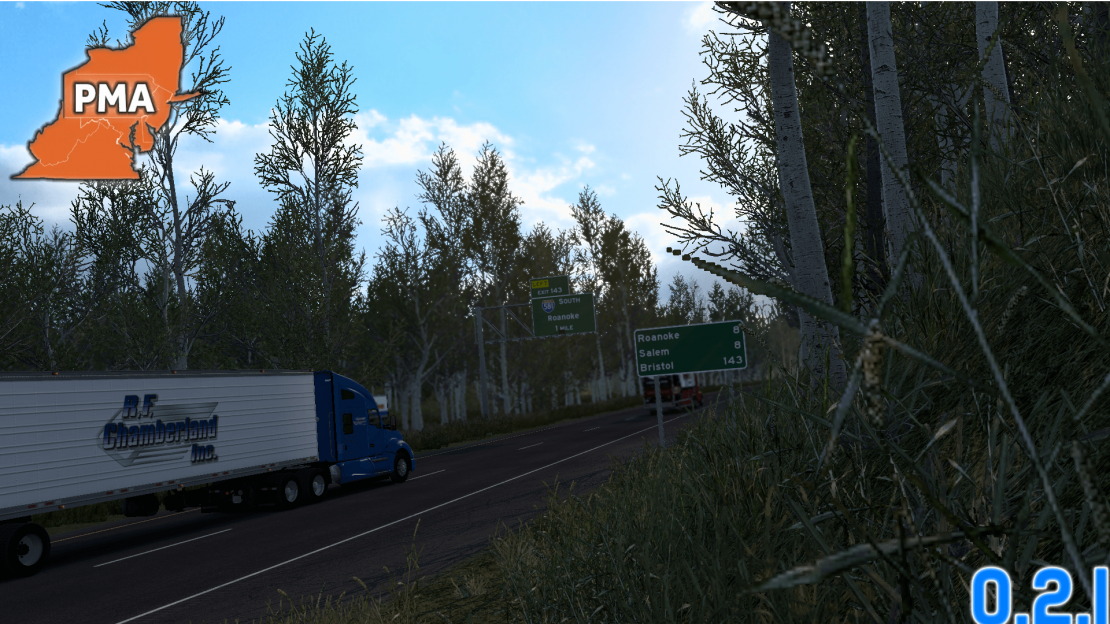 Project Mid-Atlantic is a map mod for American Truck Simulator that will redo the entirety of the Mid-Atlantic region in C2C. The mod will cover Virginia, Maryland, Pennsylvania, Delaware, New York, New Jersey, and West Virginia.
Only parts of VA are done right now!
Mega resources by Team Reforma is required for this mod to work!
Please download it from here: https://sharemods.com/citueo1io7jh/Reforma_MegaResources_v2_2_13_143_UnZipMe.zip.html
If you are using C2C with PMA please use the Reforma Patch as well. https://sharemods.com/shcayivxsi3l/Reforma_C2C_Patch_v10_143.scs.html

Other Mods for American Truck Simulator
GrayBones - All rights reserved. Any reupload or redistribution of this file without the author's prior written consent is forbidden.
This American Truck Simulator add-on was created by GrayBones and shared in Maps for American Truck Simulator.