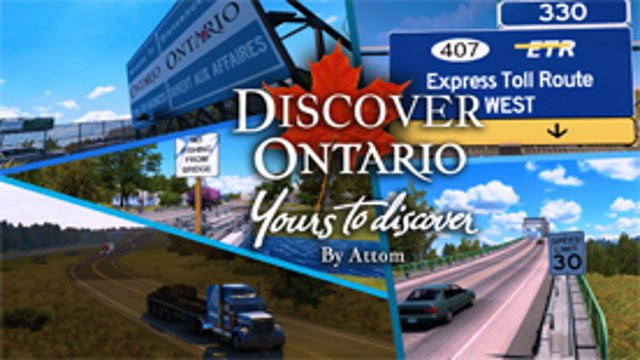 This is my try to make Ontario, Canada a little better,
With Connection to C2C, and Midwest, # Mod is compatible with ATS 1.43.X # Requires Coast to Coast, Midwest Expantion
You will need all three files
Authors; AttomAnt
Tester; Kuzima93
Ontario Licence Plates by Laqueesha
Other Mods for American Truck Simulator
Attom - All rights reserved. Any reupload or redistribution of this file without the author's prior written consent is forbidden.
This American Truck Simulator add-on was created by Attom and shared in Maps for American Truck Simulator.