50 United (Former Midwest Expansion) C2C Required Jacemeister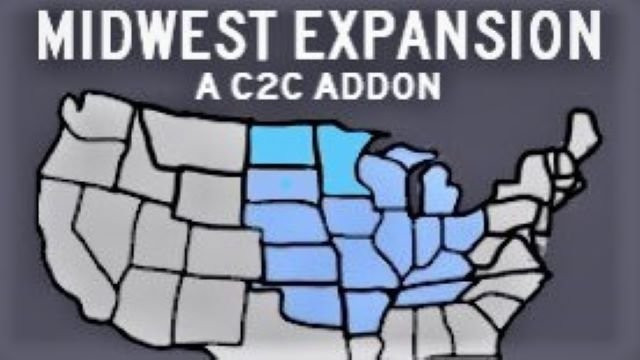 Includes:
- Hundreds of miles of new roads in Illinois, Indiana, Kentucky, Missouri, Wisconsin, Michigan, Ohio, Nebraska, Iowa, Texas, Kansas, and Oklahoma
- More than 20 scenery or gas station towns
- Multiple fully complete cities, including Bowling Green and Owensboro in Kentucky
- Many partially completed cities, such as: Hopkinsville, Paducah, Louisville, Saint Louis, Indianapolis, Chicago
And more!
Author
Jacemeister

Verified Creator

Follow
License
All Rights Reserved
Creation Date
2021-06-21
Current Version
0.168
Game Versions Supported
1.43
Last Update
2022-05-06
Downloads
27,945
Other Mods for American Truck Simulator
Jacemeister - All rights reserved. Any reupload or redistribution of this file without the author's prior written consent is forbidden.
This American Truck Simulator add-on was created by Jacemeister and shared in Maps for American Truck Simulator.