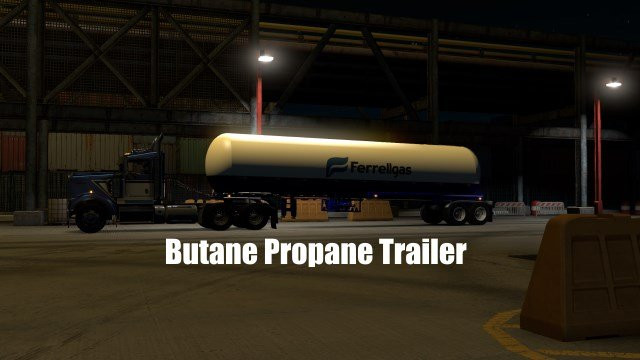 Butane Trailer
Credits (from haulin):
billy1987
Reddog
Corey
Mitch
bruno77
SCS
Wheels:
Corby
----------------------------
ATS
Implementation of 1.32 cargoes added
Converted to ATS by guidot
AO Baked by guidot
cargo implementation by guidot
Skins by Mr. Smoke and original authors
Other Mods for American Truck Simulator
guidot - All rights reserved. Any reupload or redistribution of this file without the author's prior written consent is forbidden.
This American Truck Simulator add-on was created by guidot and shared in Trailers for American Truck Simulator.