[SCR] Smarty's Wheel Pack Smarty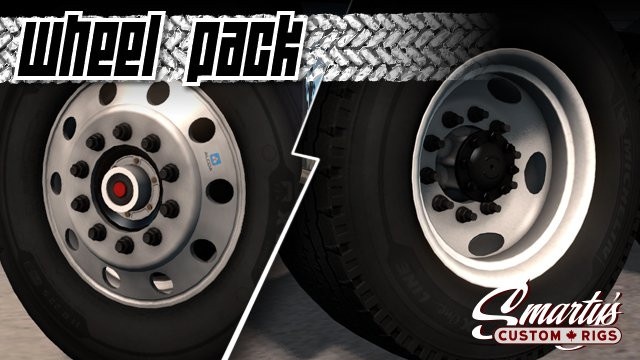 This mod contains an assortment of high quality wheels and tires, with a focus on mixed-service and long haul applications.
Author:Smarty
Credits:RBR-DUK (original Alcoa widebase model)
Please, do not upload this elsewhere. My official distribution channels are Workshop, Trucky Mod Hub, and scr-rigs.com only. All brands and trademarks that appear in this mod are property of their respective owners.
Other Mods for American Truck Simulator
Smarty - All rights reserved. Any reupload or redistribution of this file without the author's prior written consent is forbidden.
This American Truck Simulator add-on was created by Smarty and shared in Exterior accessories for American Truck Simulator.