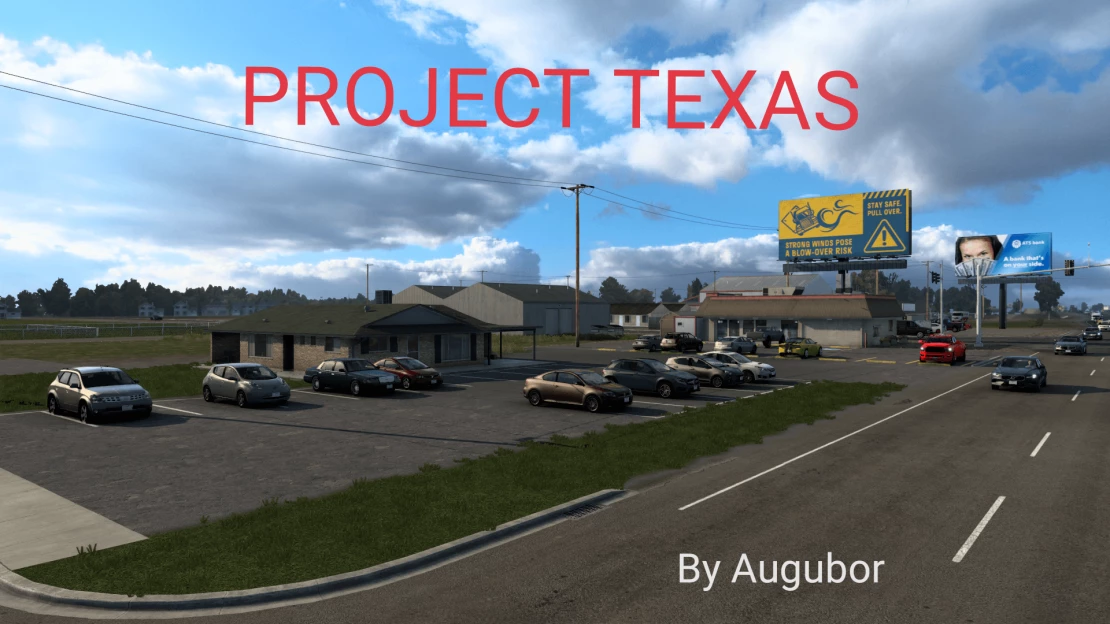 To launch Project Texas dlc New Mexico is required. No more mods are required for it to work fine.
Project Texas is compatible with a majority of ATS map mods, such as:
REFORMA
GREAT AMERICA
PROJECT BETTER ARIZONA
PROMODS CANADA
ALASKA MAP MOD
MONTANA EXPANSION
SAN RAFAEL ADD-ON (upcoming our team map mod)
PACIFIC MAP
some other map mods
Map might be incompatible with C2C map mod, since road connection is needed. If our map will be popular, we promise to create a road connection.
Load order is not important, but in big map combos we recomment to place Project Texas under REFORMA map mod.
This is first official Project Texas map mod version, which could have some bugs. We will try to fix all reported bugs as soon as possible
. Fell free to give feedback and report all bugs in our discord server right here:
https://discord.gg/aPPtnGZShf
Map made by: AUGUBOR MAP MODS TEAM
Other Mods for American Truck Simulator
AUGUBOR - All rights reserved. Any reupload or redistribution of this file without the author's prior written consent is forbidden.
This American Truck Simulator add-on was created by AUGUBOR and shared in Maps for American Truck Simulator.