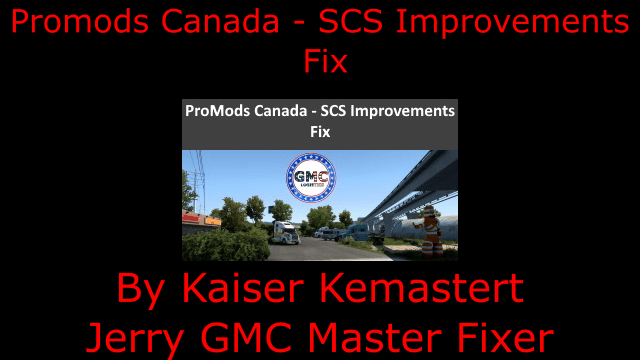 This mod updates the SCS Improvements Promods Canada Fix to work with the latest version of Promods Canada
For Support/Map Combos/Reporting issues/VTC/Amazing Community,
Check out GMC Logistics:
Author
Jerry GMC Master Fixer

Verified Creator

Follow
License
All Rights Reserved
Creation Date
2021-11-16
Current Version
1
Game Versions Supported
1.42, 1.43
Last Update
2022-02-02
Downloads
3,106
Other Mods for American Truck Simulator
Jerry GMC Master Fixer - All rights reserved. Any reupload or redistribution of this file without the author's prior written consent is forbidden.
This American Truck Simulator add-on was created by Jerry GMC Master Fixer and shared in Map Patches for American Truck Simulator.