Dunder Mifflin ProMods Canada Add-on OMNI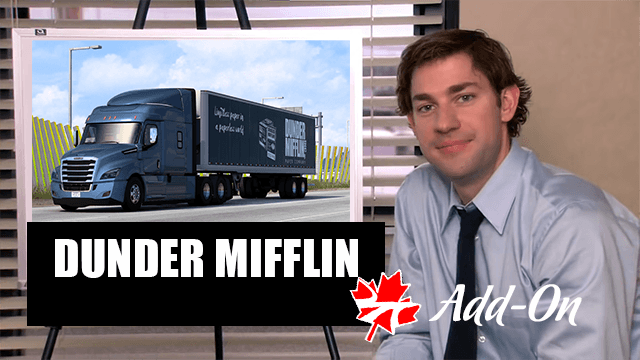 Add-on for Dunder Mifflin Cargo & Trailer Pack to include relevant custom companies in ProMods Canada as cargo destination and origin.
Special thanks to bricksathome for giving me permission.
Credits : SCS Software, ProMods Team
Other Mods for American Truck Simulator
OMNI - All rights reserved. Any reupload or redistribution of this file without the author's prior written consent is forbidden.
This American Truck Simulator add-on was created by OMNI and shared in Game Economy for American Truck Simulator.