Corby's Western Star 49x Parts Pack by HFG guidot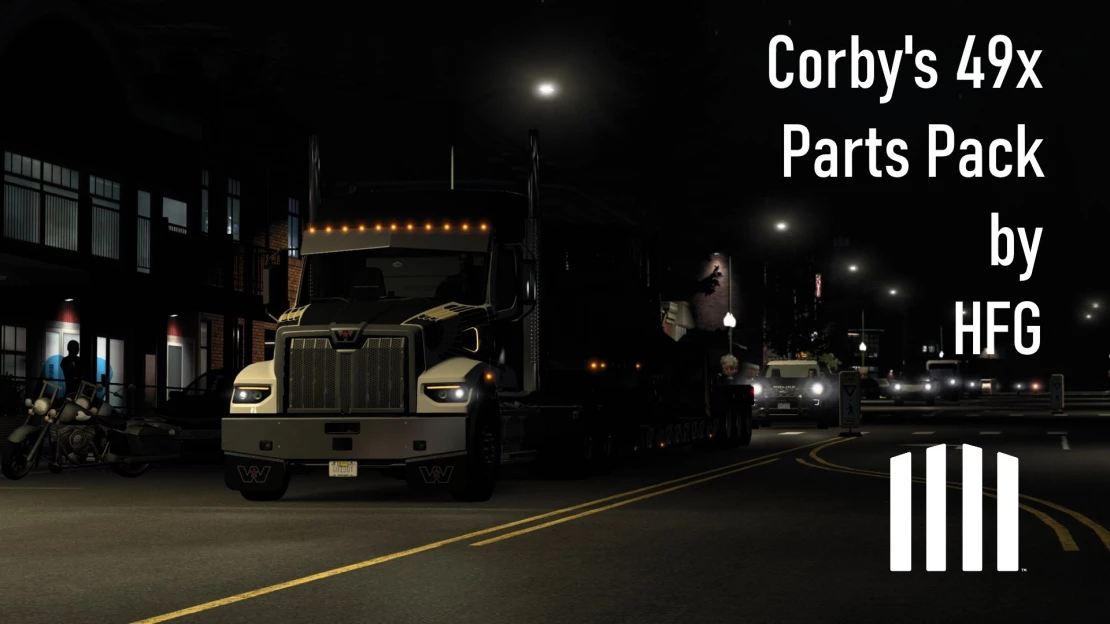 This mod pack contains the following:
4 bumpers for the SF axle
3 exhausts for the sleeper
2 mudguards
6 visors (3 daycab and 3 sleeper)
To come:
In frame trailer cables
SB axle bumpers
More mudguards
Other Mods for American Truck Simulator
guidot - All rights reserved. Any reupload or redistribution of this file without the author's prior written consent is forbidden.
This American Truck Simulator add-on was created by guidot and shared in Exterior accessories for American Truck Simulator.