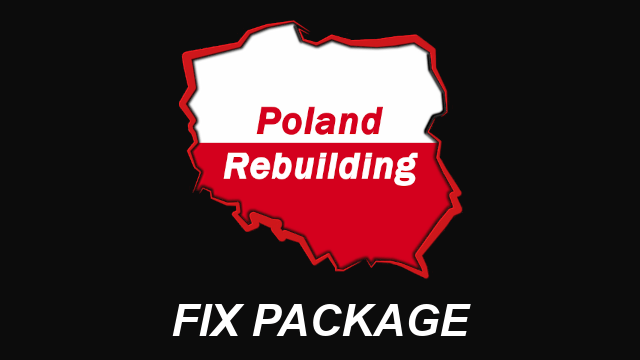 Poland Rebuilding FIX is a package that fix major problems that ocure on PR map.
Be aware that if you use map combo, this fix will be overwritten by it, and changes will not apply on those areas, where other mods join to PR roads.
This package is required only by some PR versions, not all.
Author
Michaleczeq

Verified Creator

Follow
License
All Rights Reserved
Creation Date
2022-01-23
Current Version
2.5.3 FIX1
Game Versions Supported
1.43
Last Update
2022-01-23
Downloads
3,250
Other Mods for Euro Truck Simulator 2
Michaleczeq - All rights reserved. Any reupload or redistribution of this file without the author's prior written consent is forbidden.
This Euro Truck Simulator 2 add-on was created by Michaleczeq and shared in Maps for Euro Truck Simulator 2.