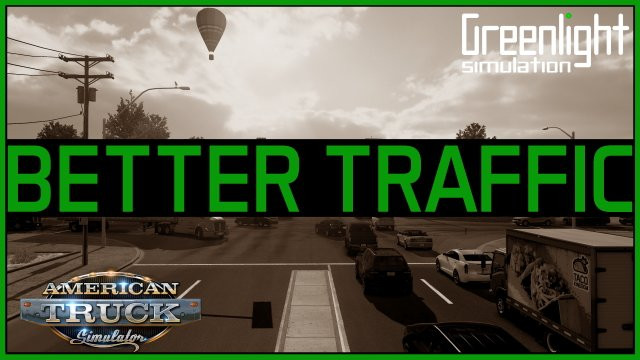 DUE TO LIFE CHANGES, I NO LONGER PLAY THIS SIM AS MUCH AS I USED TO SO I WILL NO LONGER BE MAKING REGULAR UPDATES TO THIS MOD
IF YOU STILL WANT TO TRY THE LATEST VERSION I WILL BE UPLOADING IT TO MY G DRIVE ( link below )
IT MAY STOP WORKING AT TIMES BUT YOU WILL JUST HAVE TO WAIT UNTIL I GET AROUND TO UPDATING IT AGAIN BUT THAT MAY BE SOME TIME.
THANK YOU TO EVERYONE THAT HAS DOWNLOADED THIS MOD, SUPPORTED IT & ME. STAY SAFE OUT THERE & HAPPY TRUCKING!
Greenlightracer.
https://drive.google.com/drive/folders/1wXu8eUJzO66C55x0wslV9E_wsjejR_WN?usp=sharing

Author
Greenlightracer

Verified Creator

Follow
License
All Rights Reserved
Creation Date
2021-06-10
Current Version
1.44
Game Versions Supported
1.44
Last Update
2022-06-18
Downloads
3,586
Other Mods for American Truck Simulator
Greenlightracer - All rights reserved. Any reupload or redistribution of this file without the author's prior written consent is forbidden.
This American Truck Simulator add-on was created by Greenlightracer and shared in AI Traffic for American Truck Simulator.