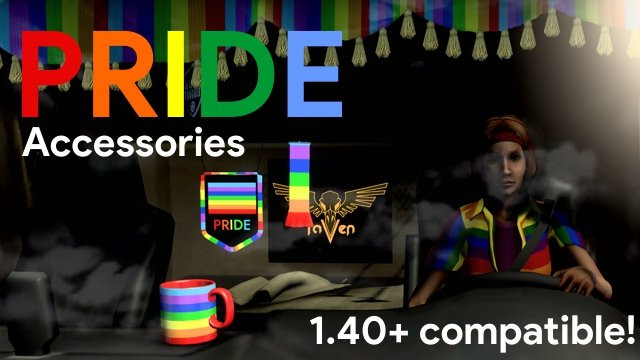 The interior pack PRIDE Accessories includes multiple accessories for your truck!
The "Euro Truck Simulator 2 - Cabin Accessories" is required in order to use this modification.
The items may not appear as "LGBTQ+ Mug" or similar on all trucks when customizing your vehicle. They appear as "SCS Mug" for instance. You will be able to identify them by their preview image. Ingame, all appear as pride accessory though.
Have a wonderful time!
Note: If you have a problem with the LGBTQ+ community please do not complain about that in the comments and just keep on scrolling, thank you.

Other Mods for Euro Truck Simulator 2
Luna - All rights reserved. Any reupload or redistribution of this file without the author's prior written consent is forbidden.
This Euro Truck Simulator 2 add-on was created by Luna and shared in Interior accessories for Euro Truck Simulator 2.