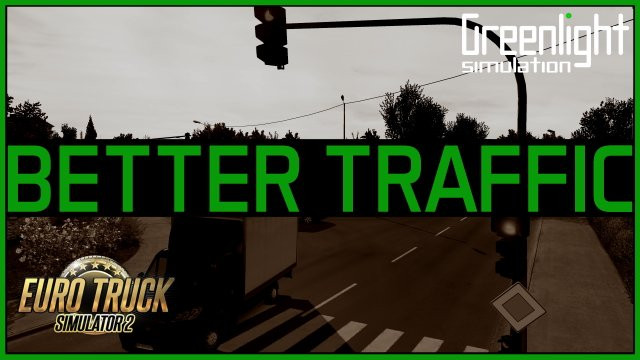 Aims to Moderately Increase traffic making it busier and quieter at times they could be in real life.
Traffic signals should closer represent the way they are in real life red to amber to green or straight to green or even a flashing green amber lights will also be on for longer
Must be above other traffic mods - For best results place at the top of your mod manager list

Author
Greenlightracer

Verified Creator

Follow
License
All Rights Reserved
Creation Date
2021-09-01
Current Version
1.43
Game Versions Supported
1.43
Last Update
2021-12-01
Downloads
662
Other Mods for Euro Truck Simulator 2
Greenlightracer - All rights reserved. Any reupload or redistribution of this file without the author's prior written consent is forbidden.
This Euro Truck Simulator 2 add-on was created by Greenlightracer and shared in AI Traffic for Euro Truck Simulator 2.