Fruehauf Dryvan circa 1975 guidot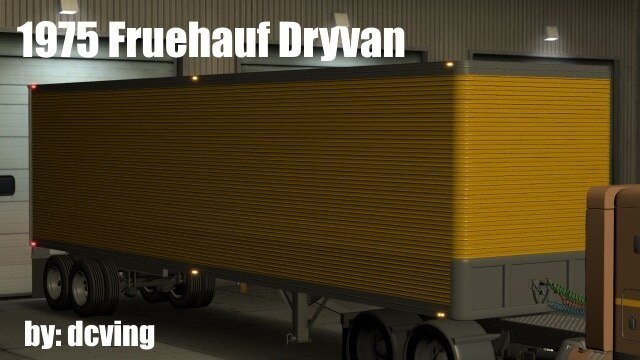 Fruehauf FB9 F2 Dryvan
Ownable trailer available for all SCS dryvan cargo, and any cargo affixed to body type 'dryvan'.
Modeling by dcving
Markers by 5150
Bake - guidot
Chrome - Jessy
In-game - guidot (HFG)
Programs used
Original Modeling - Zmod2/3
Bake/additional Materials - Blender
Structuring - Blender
Textures - paintdotnet
Period centric skins - guidot
Other Mods for American Truck Simulator
guidot - All rights reserved. Any reupload or redistribution of this file without the author's prior written consent is forbidden.
This American Truck Simulator add-on was created by guidot and shared in Trailers for American Truck Simulator.